WSJ Planting Bar-type Construction Structural Adhesive
Material Profile
WSJ Planting Bar-type Construction Structural Adhesive is a solvent-free two-component structural adhesive that is mainly composed of high polymer material. It is kept in two-component rigid-tube package and injected with manual anchor adhesive gun. It is extensively applied to faceup planting bar, vertical rebar and horizontal rebar. The hardened product will ensure the joint work between members and the original structure, strengthen the effect of joint work. And its mechanical property can meet safety standard indicators of anchoring adhesive in GB50728-2011"Technical Speculations of Safety Appraisal for Reinforcement Material of Engineering Structure".
Material Feature
1. Its high bonding strength can effectively guarantee the joint work between members embedded with bars and the original structure.
2. It is easy to apply and meets the requirements of construction specifications.
3. Its excellent sagging resistance ensure that it does not flow horizontally and vertically.
4. Excellent resistance against aging, chemical corrosion and water.
Application Field
Concrete structure will be reinforced with bonded steel plates.

Package and Storage
1. Package: 20 sets/box, 400 ml/set.
2. It should be kept in cool and dry condition with 12-month shelf life.
3. It is a safe, nontoxic and nonflammable substance that can meet transport requirements for civil aviation and railway.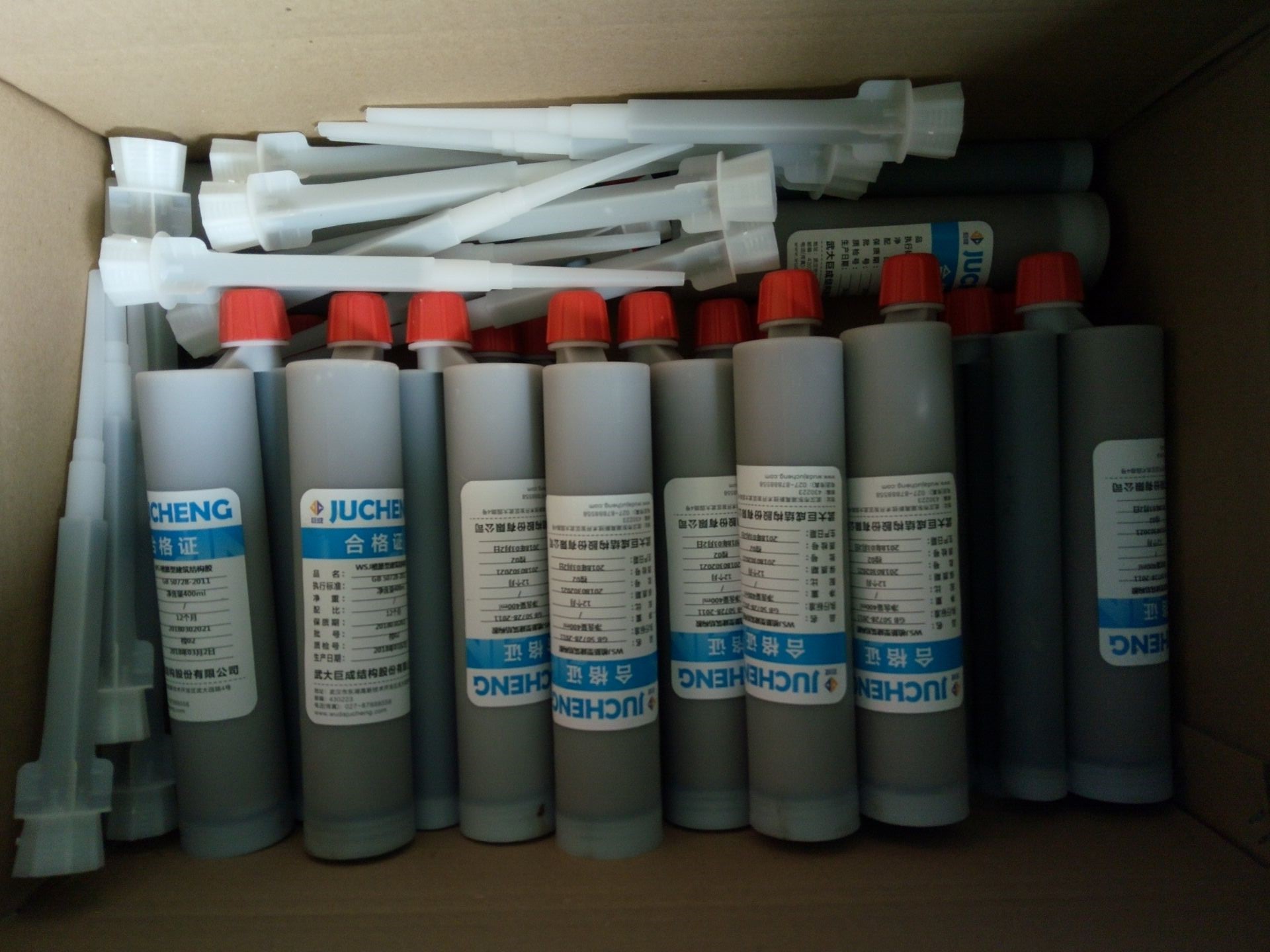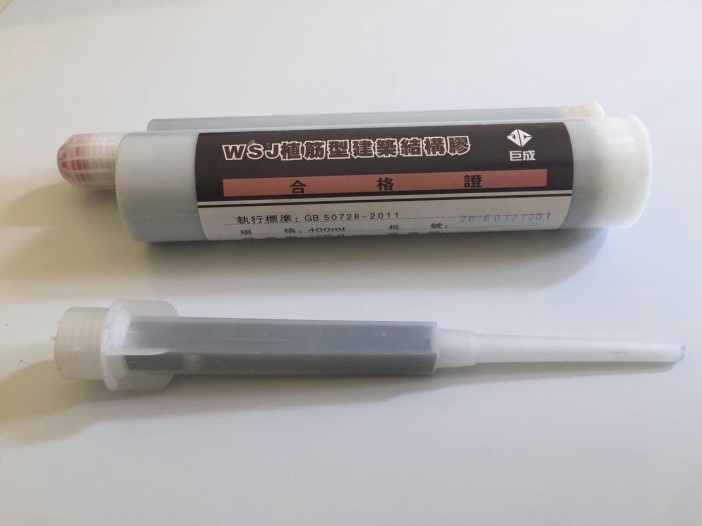 Application Case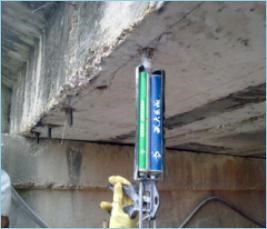 Embedded steel bars for reinforcement project in ferry bridge of Dagu River, Zhuankou