Concrete Anti-Carbonization Coating
Material Profile
1. CPC Concrete Anti-carbonization Coating is an excellent protective coating with excellent anti-carbonization and water resistance, as well as good adhesive property and flexibility, offering the long-standing protection for concrete.
2. The coating includes primer and top coating.
Its performance indicators meet the requirements of enterprise standard Q/WDJC 07-2018 "CPC Concrete Anti-Carbonization Coating".

Material Feature
1. The product featuring sound bonding strength and bonding capacity can be painted on the surface of multiple building materials.
2. It boasts resistance against atmospheric corrosion, UV irradiation and abrasion. And its service life will last for over 20years in the regular service condition.
3. The product of excellent flexibility can prevent the crazing from further extension and stop new cracks caused by concrete primary structure expansion and shrinkage to deter moisture from entering concrete.
4. It has good waterproof and sealing properties to protect the structures against rain.
5. It can repel the permeation property of harmful gases (carbon dioxide, oxygen, and salt fog), prevent concrete from neutralization, mild chemical corrosion, deter chloridion, acid, alkali and salt from permeating through concrete and prevent corrosion of reinforcement.
6. It is water-based coating that is nontoxic, odorless and pollution-free.
7. Multiple colors will be offered if necessary.
Application Field
It has extensively been applied to anti-carbonization, seepage-proofing, water-proof, and anticorrosion of the reinforced concrete structures (like water conservancy and hydropower, ports, tunnels, bridges, other industrial and civil buildings) and increase the service life of the structures, including cooling tower, aqueduct, water gate, dam, bridge, impounding reservoir, sewage treatment tank and concrete pole.
Material Consumption
1. Consumption of primer
When putty is applied, CPC anti-carbonization coating is typically painted for 3 times, with 1kg coating composition/ m2 and 0.75mm thickness of coating.
When no putty is applied, CPC anti-carbonization coating is typically painted for 4 or 5 times, with 1.2~1.5kg coating composition/ and 1~1.2 mm thickness of coating. No putty is applied to the substrate, the thickness of coating should not be less than 1.0mm and coating consumption per square meter no less than 1.2kg in order to ensure the anti-carbonization effect.
The mass ratio of component A (liquid) and component B (powder) is 1:1.5.
2. Consumption of top coating
Theoretical paint consumption: 5~7㎡/kg

Package and Storage
1. Package: Primer: component A (liquid):20kg/barrel; component B (powder): 30kg/bag; top coating: 20kg/barrel
2. Storage: The shelf life of coating lasts for half a year. It should be kept in cool, airy and dry condition to avoid sunlight and rain within 5~35℃.
3. Transport: In cool, dry, and 5℃+ condition.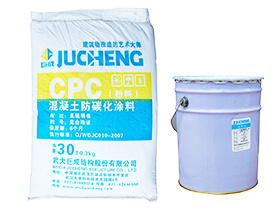 Application Case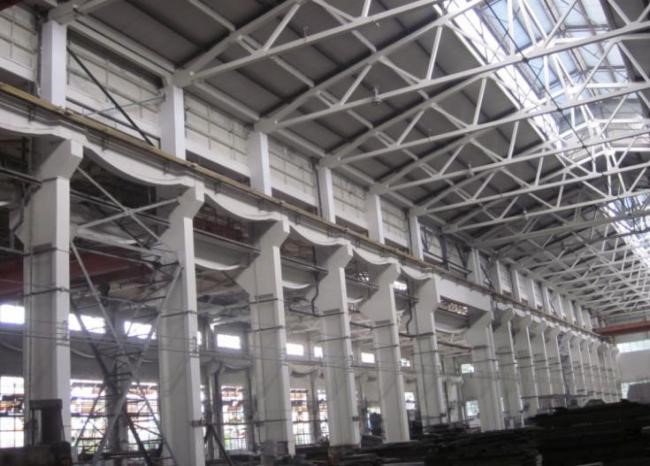 Anti-carbonization coating for plants in the central section of EHEC metal structure branch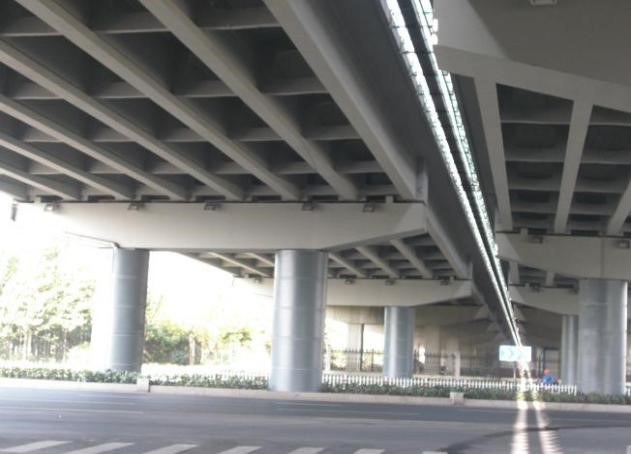 Anti-carbonization coating forthe surface of bridge beam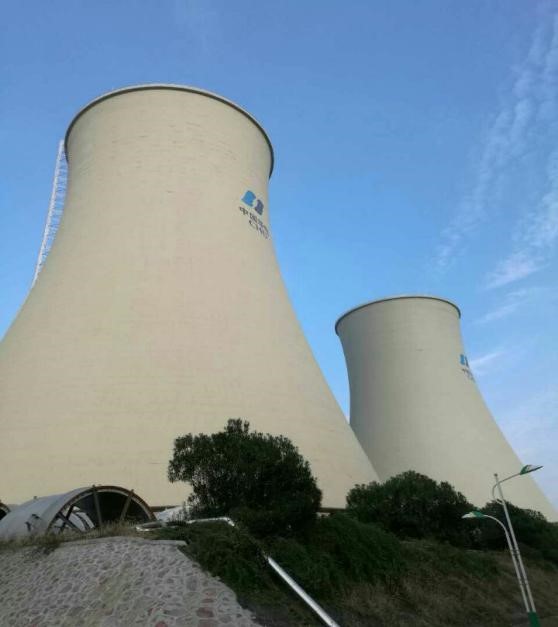 Anti-carbonization coating for cooling tower surface of CHD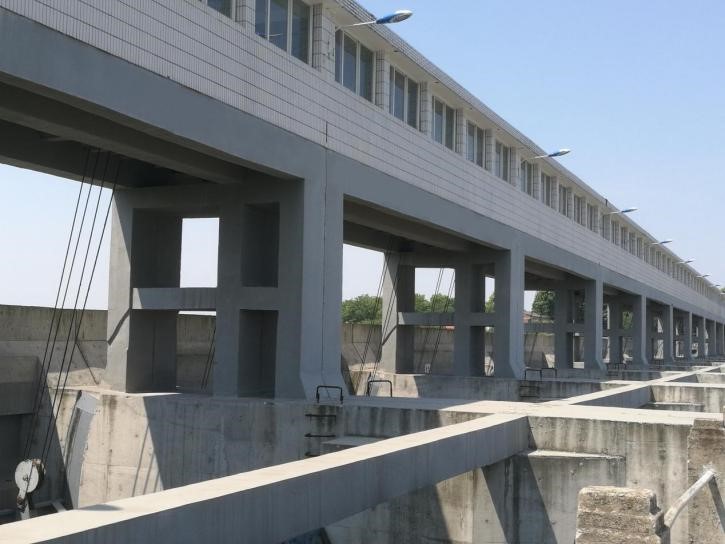 Anti-carbonization coating for flood-diversion sluice of Dujiatai, Xiantao City